It's that time of the year again! My favorite time of the year; The Time Before My Birthday! whooo!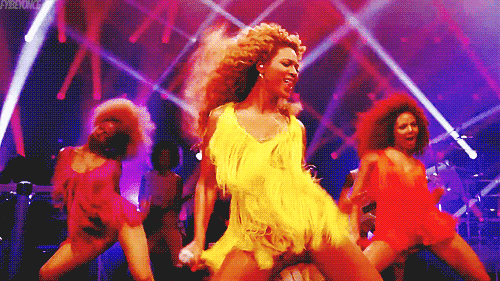 It is two days less than a month to my birthday (Nov. 26th) and this is when I go haywire with dreaming of my coming birthday,
wish for tonnes of stuff
, disturbing God, my family and friends with what I want to do on that day, what I want to get from them, etc. Just making a huge fuss and going nuts.
I actually make way more fuss over my birthday BEFORE the day, than on the actual day itself. I've been known to forget the birthday and only getting reminded when i start getting messages via BBM & social media. lol.
This post, for instance, is just to make my wishes for this year known, as I normally do every year, but see how long and rambly I'm going before getting to the list itself! :D :D :D
This year birthday is extra-extra-extra special for me. It falls on a Saturday and I'll be turning a big, important age, so I'm hoping to make some noise and BALL OUT. I'm not one to have a party, but I want it to be good.
Now, I have never gotten anything I have asked for on my
past wish-lists
, but this is another year, and in the spirit of optimism, let me put up this year's wishes, because you never know, right? God might arrest someone's heart and seize their wallets for me, by fire, Amen!
And wish-lists are fun to make, just ask any blogger. Or female for that matter. We all love things and wishes are free, so...*shaking-shoulder dance*
Also, I do this to tell folks exactly what I want, to avoid confusion and those awkward situations where people give you gifts that you don't like or need.
Like don't give me underwear (the pants might not fit my gargantuan derriere) or a motivational book *eye roll*, or slippers or perfume (I'm very selective with scents 'cause of allergies and personal taste), and for cake's sake, DO NOT GET ME A PICTURE FRAME,
why would you do that?!
Okay, rambling over (for now), here's the list of things-i-really-want-for-my-birthday-this-year-in-case-you-have-any-spare-money-that-you-are-not-using and wish to bless me-
A wireless remote control for my camera (the Nikon ML-L3 model is a compatible option with my camera) so that I will not break a bone running in and out of my camera's frame during solo shoots one of these days.
Ring light for my beauty shoots. Epp my career please, epp me.
A nice wrist watch. Preferably a rose-gold metal one.
An all-expense paid weekend at Four Points by Sheraton, Lagos. Or at the Intercontinental hotel. Or any other 4-star upwards hotel in Lagos, complete with meals, spa treatments, etc.
Money. From N20k and above. I'll grudgingly take less sha. Just bring any amount, I'll manage it.
Money to buy any of items 1 to 5.
Just money to buy sturvs.
Only money. Nothing much.
Money. #Beggiebeggie
Such an easy, sensible, not-greedy list, right? i know!
See, I say sensible, because I know that some of you are far away, so getting my gift to me might be an issue, so just send me the money and I'll buy the things here. Same result.
Also, in case the money you have to give me is not enough to buy any of the things I mentioned, It's better to send it to me, so that I'll add my own money, or money from other people, and buy the things. Same result.
In case you are in the
over's
, then you better send me money, so that I can also feel among those people that receive money from 'the abroad'.
Ishi'm anaghi a-so ihe oma nso
(My head does not forbid good things).
After all, it is you people's mates that are giving their friends One Million Naira and cars on Instagram, tickets to get-away trips and surprise birthday parties. If you spoil me on my birthday,
WeeYouDie?
Not that I want a surprise party oh (god forbid *shudders*) because I HATE SURPRISES, but you get the point. It's my birthday, so shake body.
Thanks and god bless.
This is a silly post. It made me laugh writing it and I hope it made you laugh at some point too.
But send my gift please, Byeeee...