Hey guys!
I'm back with another
Trend Watch
and today, it's all about the
metallic pleaded skirts and raw, uneven hemmed jeans.
These are mega hot right now and one good part is that a little D-I-Y on any jeans you currently own will have you on your way to rocking the denim style shown here.
I'll be showing you my own creation in my next post, so look out.
As usual, i played around with some styling ideas over at
Polyvore
, so let's see them:
Metallic Skirt:
Nothing like being dressed in shiny clothes to put you in a festive mood, so this metallic skirt trend is right on time and on the money. Not only are these skirts decent and feminine, the metallic finish gives it some edge and a cool retro feel. Love it.
In case you are not crazy about the popular pleated version, you can try another silhouette like Jessica Alba's or this Mango mini, if that's your thing-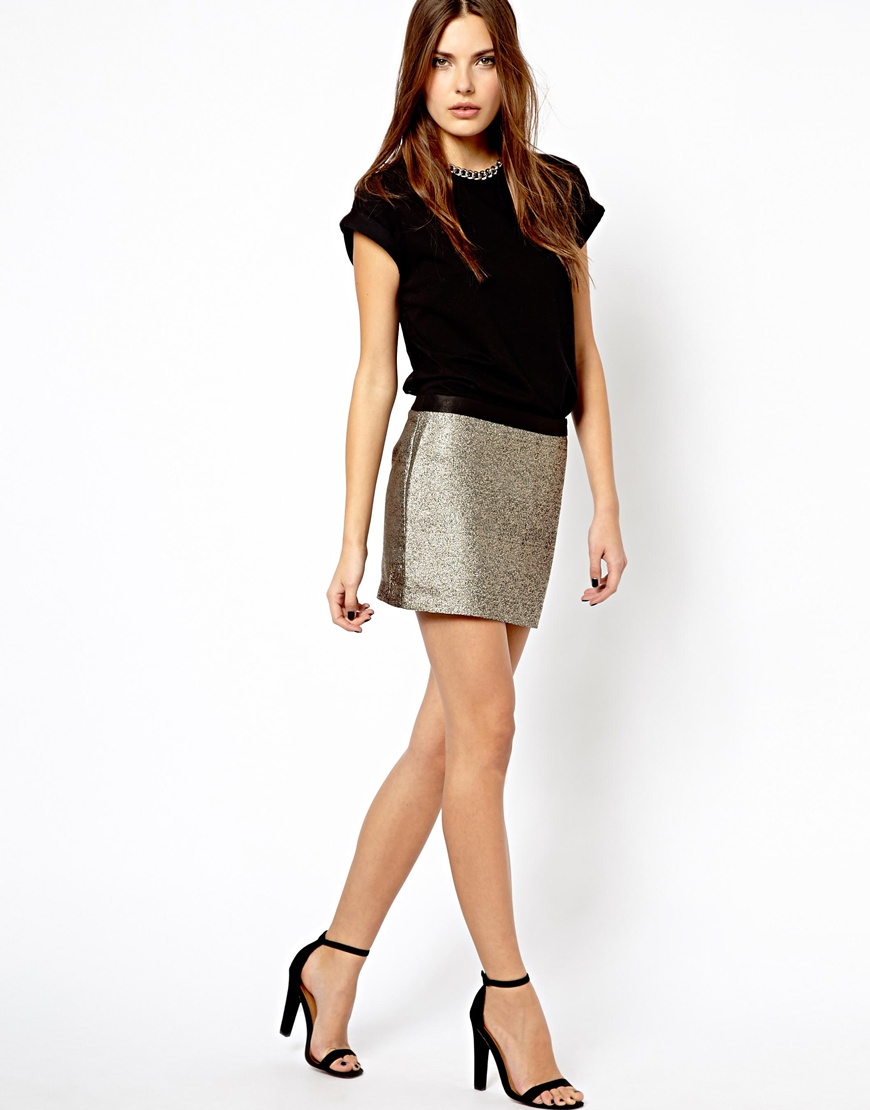 Still fabulous.
Raw, Step Hemmed Jeans:
This is my favorite of the two trends. I think it's a subtly-edgy and creative way to wear jeans, even better if you refurbish your old jeans into this.. Say no to throwing away clothes until we exhaust all style options with them.
These are my faves right now. What trends are you loving at the moment?