Halos halos my dear beautiful people.. *imagine WWE fighters entrance swag*.
Well, if you are a beauty enthusiast and/or a M.A.C cosmetics fan, then you've probably heard about the new Wash & Dry collection from the brand.
Personally, i like that MAC does these fun collections occasionally (the Rihanna ones are one of the best things to happen to makeup as we know it), and the diversity of the products are always a pleasure. To buy. Or lust after...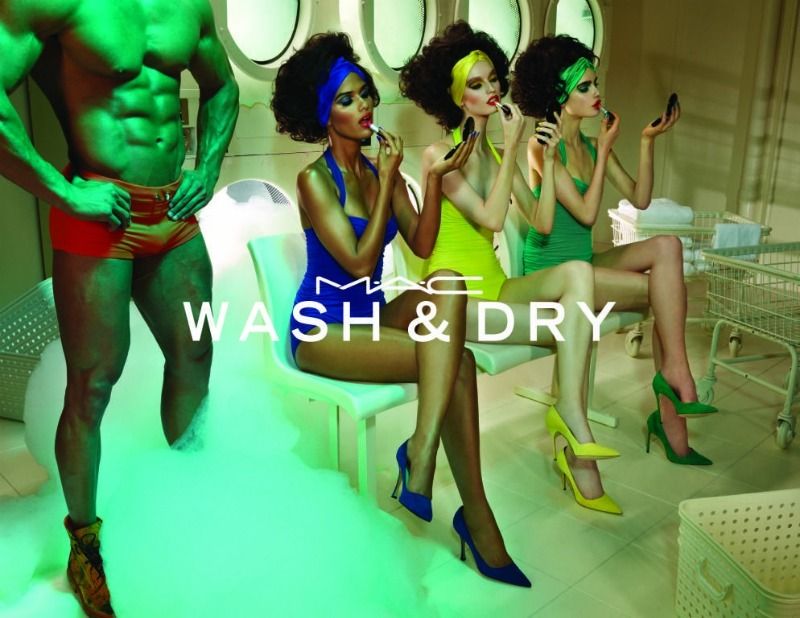 The Wash & Dry collection is inspired by the American laundromat evolution, surburbia, suds, its spin cycle, sexiness, etc, you can read more over at
maccosmetics.com
.
The campaign photos are life, i tell you. Life.
Now for a close look at the beauties in this collection-
H
IGH-LIGHT POWDER
– Freshen Up
POWDER BLUSH
– Hipness
//
Crisp Whites
LIPGLASS
– Laundry List
//
Hot/Cold
//
Girl on Board
//
Domestic Diva
LIPSTICK -
Creme D'Nude
//
Morange
//
Steam Heat
//
Tumble Dry
NAIL LACQUER
– Monday Blues
//
Washeteria
TECHNAKOHL LINER
– Practice Makes Perfect
//
Sudsy // Coin Operated // Colour Matters
FALSE LASHES WATERPROOF MASCARA
– Stay Black!
VELUXE PEARLFUSION SHADOW TRIO
– Green Clean
//
Hot Wash
//
Permanent Press
The Modern Brow set, a few limited brushes and a makeup purse are also part of the collection.
Gosh
, so much color and light and bronze and shine and it's love at 1st sight!
I cannot wait to get some of these darlings, the Monday Blues nail lacquer, the Hot/Cold lipglass, the Freshen Up highlighter, and the Stay Black waterproof mascara look very inviting (Sorry wallet, hello MAC).
If you are here in Nigeria, you can shop the collection at any of the MAC stores located at the Ikeja City Mall, Ikeja, Lagos, The Palms mall, Lekki, Lagos and the Ibadan City Mall.
Keep Walking, Frenchie!
The Ikeja City Mall, Ikeja, Lagos is hosting its 3rd Annual Catwalk In ICM show on the 6th of August, 2015.
The fashion show will feature collections from brands like Da Viva, Mango, Woodin, Lacoste, Jack & Jones, Eno, Pandora, Mr. Price, Redtag, Markham etc.
A statement from the mall's management,
"ICM has always aimed to provide the ultimate shopping experience for all its customers and the management is pleased to give the Tenants a platform to showcase their brands for all to see.
This goes beyond just fashion but is also an avenue where people meet for healthy social interaction and exchange of positive business ideas while they enjoy themselves, they are not just coming to shop but also to have fun and share a transforming experience" - General Manager, Ikeja City Mall.
The event is sure to be fun, so drop by if you are in the area.
Keep Walking, Frenchie!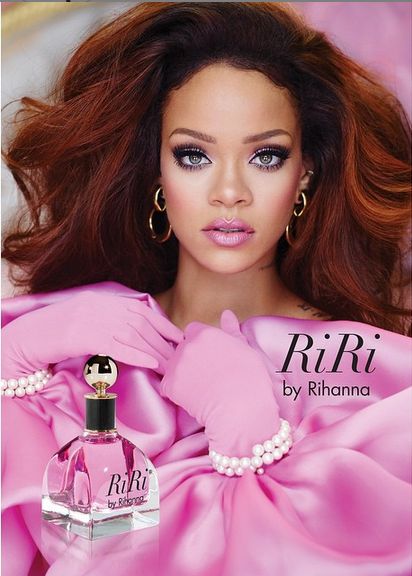 The machine that is
Rihanna
is about to hit us with a brand new fragrance to be called '
RiRi by Rihanna
' and We. Cant. Wait!
She announced the new addition to her impressive and highly-successful fragrance range via Instagram, and also debuted the 1st campaign photo for the fragrance, where she posed in a pink-va-va-voom-barbie-themed dress, voluminous hair, pretty blushing-pink makeup and pearls.
The '
RiRi by Rihanna
fragrance joins the other successful ones from the star including Rogue Love, Rogue man, Rouge and 777 Nude by Rihanna Diamonds.
Now, just start gathering your pennies because 'Riri' is coming for them! Again.
Keep Walking, Frenchie!