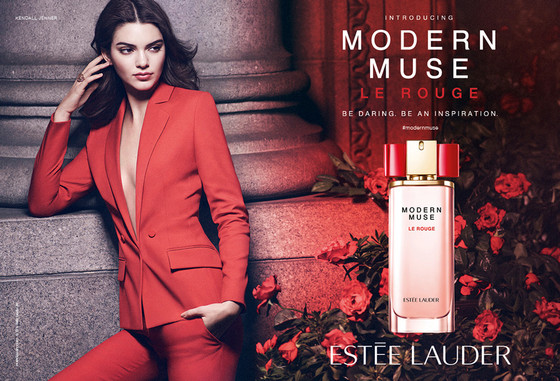 Kendall Jenner, the fast-rising model and Keeping Up With The Kardashian star features in a brand-new campaign for Estee Lauder's new fragrance, the Modern Muse Le Rouge.
New photos for the campaign show Kendall in a rose garden, posing in a smooth red suit we all wish we had in our closets (along with less boobs. Yes, boobs are the enemy of style).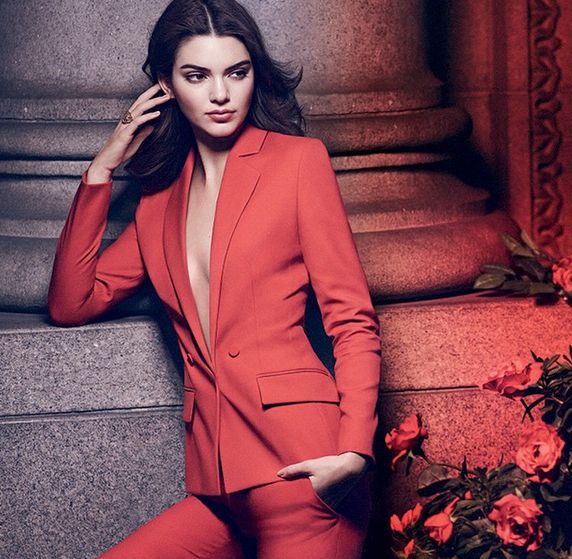 This is the first we have seen of Kendall modelling for the brand since she was unveiled as the new ambassador some months back, and she looks gorgeous!
Keep Walking, Frenchie.