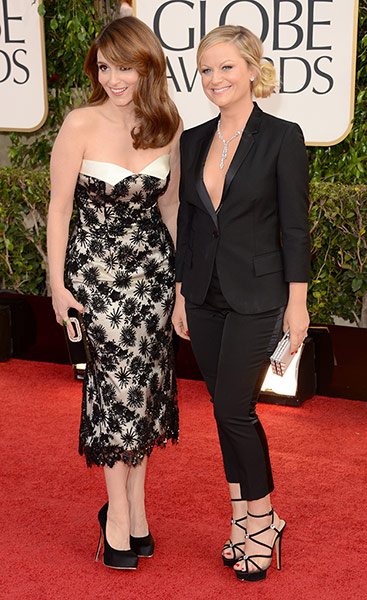 The hosts Tina Fey & Amy Poehler. They both looked perfect.
Jeniffer Lawrence. Best dressed for me.
Kerry washington. Love the dress, hate the hair.
Anne Hathaway. Classic and sweet.
Halle Berry. Not the best look, but she's 46, and looks like that, so i forgive her.
Eva Longoria, Claire Danes & Naomi Watts. Yes, Yes, Yes.
Nicole Richie, J.Lo & Kelly Osbourne. Yes, Yes, Yes.
Amand Seyfried, Hayden Panettiere & Megan Fox. Yes, Yes, Yes.
Amy Adams, Lea Michele & Kelly Osbourne. Yes, Yes, Yes.
Sofia Vergara, Emily Blunt & Salma Hayek. Emm, not sure, Yes, Yes.
Adele, Nicole Kidman & Kate Hudson. POWW! Yes, Yes, Yes.
THE COUPLES-
Ben Affleck & Jennifer Garner
J.Lo & Casper (Jasper). *J.Lo's beauty...*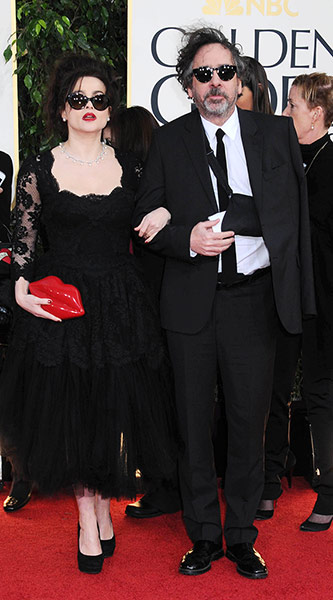 Tim Burton & Helena Bonham. Helena is just too funny. She's not seeing anyone in those glasses,
she don't carrre
. lol.
Orlando Bloom & Miranda Kerr. Beautiful people.
Ryan Seacrest & Julianne Hough. Best dressed couple for me.
John Krasisnki & Emily Blunt.
THE WORST DRESSED-
Heidi Klum, Nene Leakes & Giuliana Rancic
Heidi, why? but her body is on fire though. Nene, you say you are 'rich', so dress well. Giuliana, you are fashion police, so just arrest and book yourself for this horrible dress you wore, or ask Kelly for fashion advice next time *i still love you o*
So, who's your best and worst dressed?