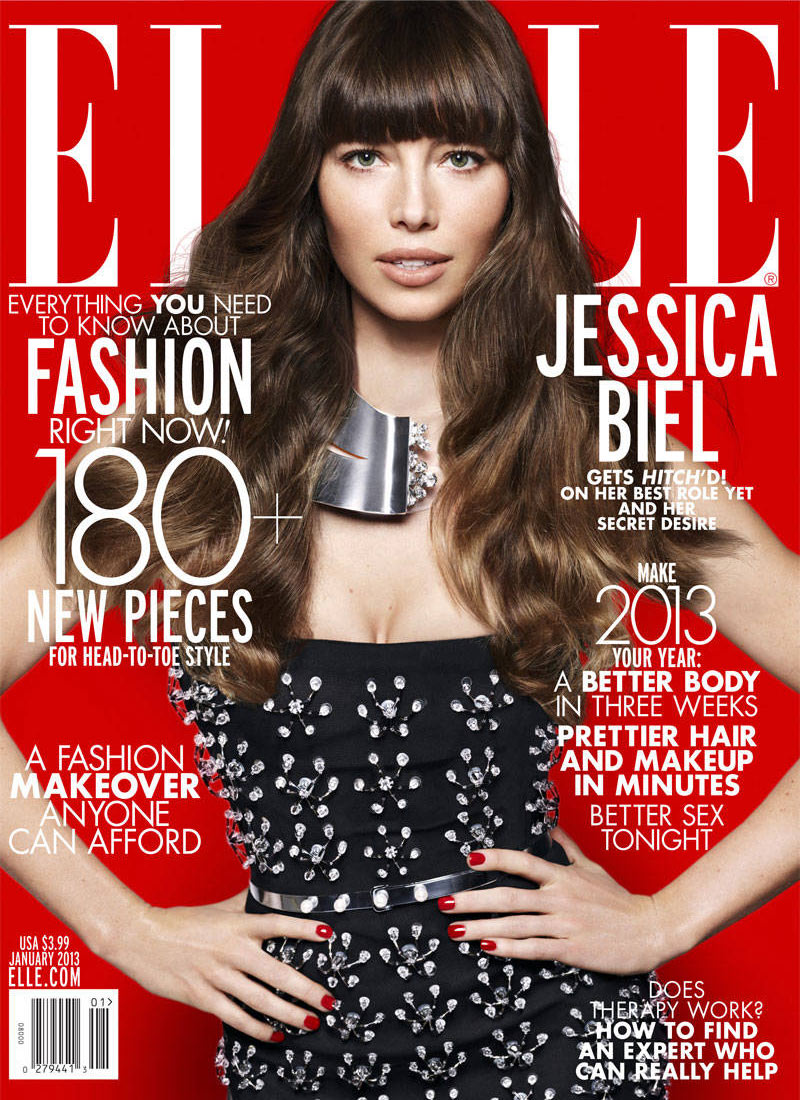 Mrs.
Justin Timberlake
, aka
Jessica Biel
is absolutely beautiful on the cover of
Elle magazine US
, the January 2013 issue.
She's usually just bland looking most of the time, and most people don't get her appeal in these times of flashiness, but i love her here, the dress, hair, everything. I only wish they had put some color on her lips like was done on her nails, but in all, this is the best she has looked in a long while, so, cool.