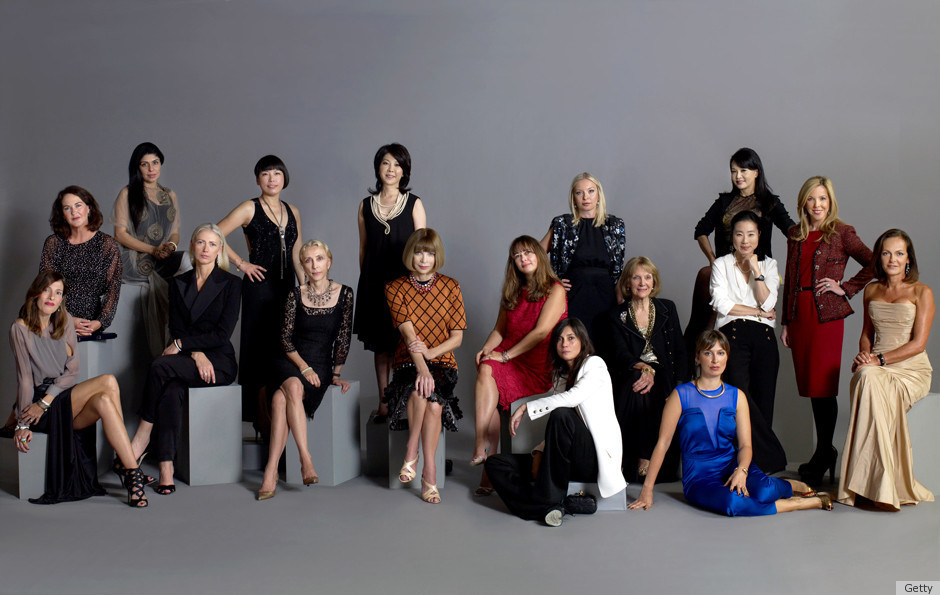 It is Vogue queens of fashion posing together at the Tokyo's
Fashion Night Out
. All seventeen international edition editors gathered for a very rare-indeed meeting, and photo, of course.*can you imagine what would go down in those meetings...oh to be a fly on the wall there!*.
The head queen herself Anna Wintour, who is the visionary and founder of the whole Fashion's Night Out concept presided. Tokyo's version of the very prestigious annual fashion event, this year, will feature over 400 fashion retailers and direct a good portion of the night's profit to the earthquake victims in Japan. So lets see who's who here: Anna Wintour is in the middle (of course), the others are:
From left to right-
Yolanda Sacristan- Spain, Kirstie Clements- Australia, Anaita Adajania- India, Christiane Arp- Germany, Angelica Cheung- China, Franca Sozzani- Italy, Mitsuko Watanabe- Japan, Anna Wintour- America, Emmanuella Alt- France, Alexandra Shulman- Britain, Victoria Davydova- Russia, Anna Harvey- Brazil & Greece, Seda Dominic- Turkey, Myung Hee Lee- Korea, Rosalie Huang- Taiwan, Eva Hughes- Mexico & Latin America, and Paula Mateus- Portugal.
source